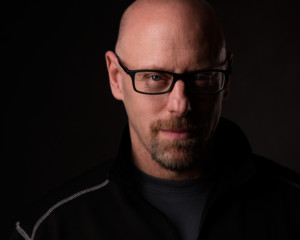 About Michael Waller
I picked up my first camera as a young man in high school. My school was fortunate enough to have its own darkroom and an elective photography class taught by a local photographer. As a requirement of the class the students had to take all of the pictures for the yearbook. Right off the bat we were dealing with assignments requiring a variety of skills most of us didn't have. We were forced to shoot sports, portraits, drama, events, etc. Through this process, and an amazing teacher we learned to shoot, develop and print all our photos. As a senior I won an art competition at our local fine arts center and upon completing my senior year received a scholarship to an art school for photography.
That's where the story takes a wild turn. I allowed others to influence me and change my destiny. Counselors and others convinced me that photography was not a career, and that I should pursue more traditional types of careers. So I put my camera in a box, and spent my first week of college as a chemical engineering major. That week was the extent of my chemical engineering life. Realizing instantly that this is not what I wanted to do, I changed majors immediately. Long story short, from there I ended up with a degree in Finance and later an MBA in Information Technology. After college I worked as a bartender and waiter for a few years eventually landing a more finance related job at a hospital working in physician contracting. Ten years later I decided to strike out on my own and started a physician practice consulting business, primarily assisting physicians with their insurance contracting.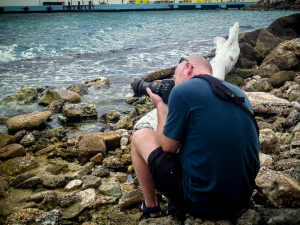 I became very passionate about wildlife at a young age, particularly, the preservation of endangered species. From whales to the Horned Oryx, I have followed and participated with the efforts of several conservation organizations for many years. As a child, l would produce hand drawn posters trying to get people to pay attention to causes. In 2009 I began volunteering at a local wildlife sanctuary primarily dealing with big cats. As I was working with these amazing cats I started to take some photos with a little point and shoot. It wasn't long before that bug hit me and I just had to get better images than what I was getting. That's when the story changes again. I bought my first DSLR and another new path in my life began.
As overwhelming as it was coming into this new land of digital photography 20 years after putting my camera in a box, the feeling of having that camera in my hands again and capturing moments and beauty and life, brought all the passion of my youth back. Now, every day I live to learn and grow in my photography, I can't wait to see what comes next.